MedQuips
DISINFECTANT & SANITIZER
A complete set of products to more holistically fight the spread of illness-causing germs.
Kills 99.99% of germs, viruses & bacteria.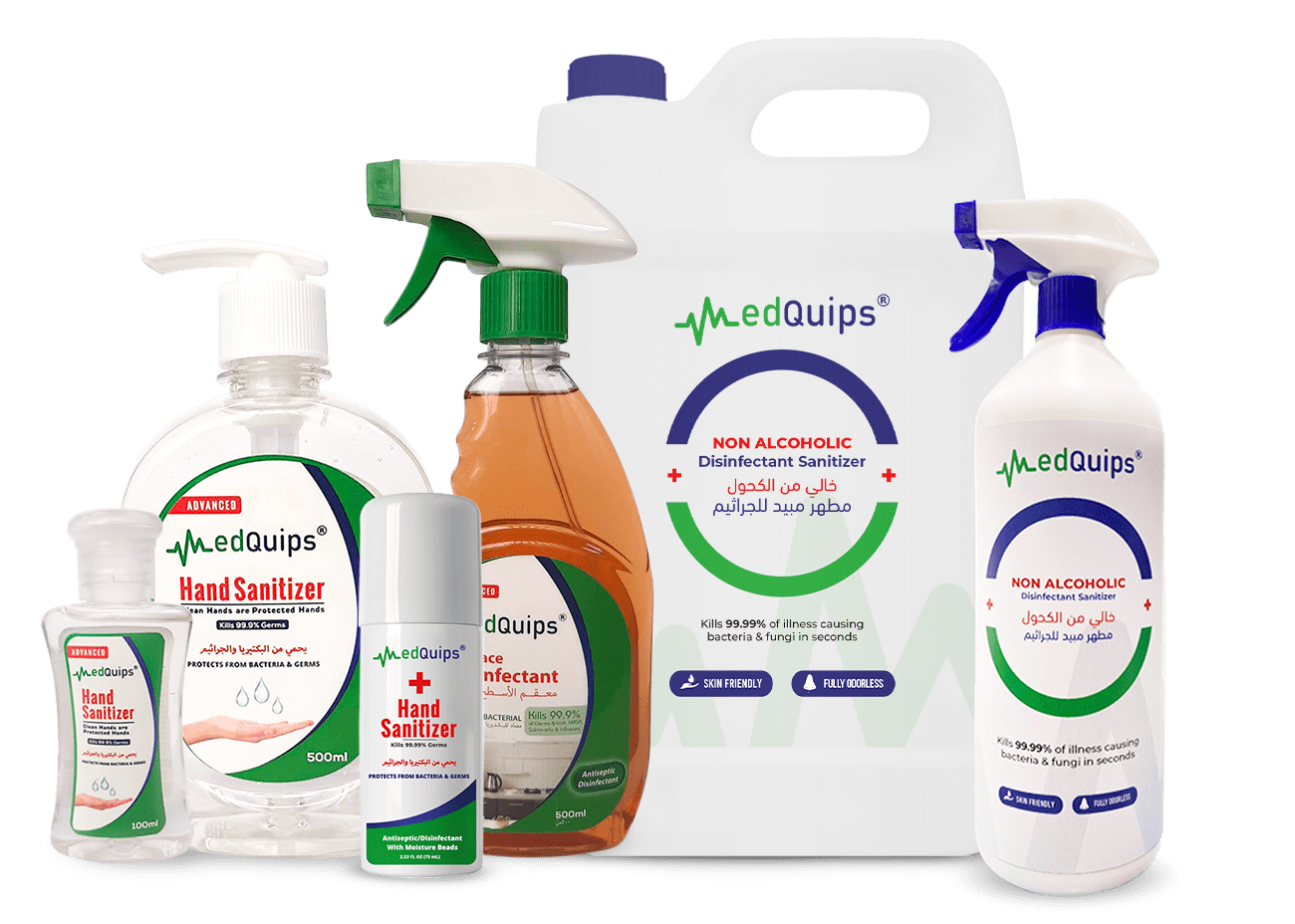 The Most Common Applications Are In The Following Sectors
What is
MEDQUIPS?
Medquips is a powerful replacement for traditional chemical disinfecting
and sterilization processes. The product uses only natural elements and has been
repeatedly proven to be safe for humans yet lethal against all of the pathogens.
Medical Grade
Non Alcoholic
Disinfectant Sanitizer
New Generation Mechanism of Action
Due to its mechanism of action, it breaks down and kills bacteria, viruses and fungi on the skin therefore, harmful microorganisms cannot develop resistance against MedQuips products.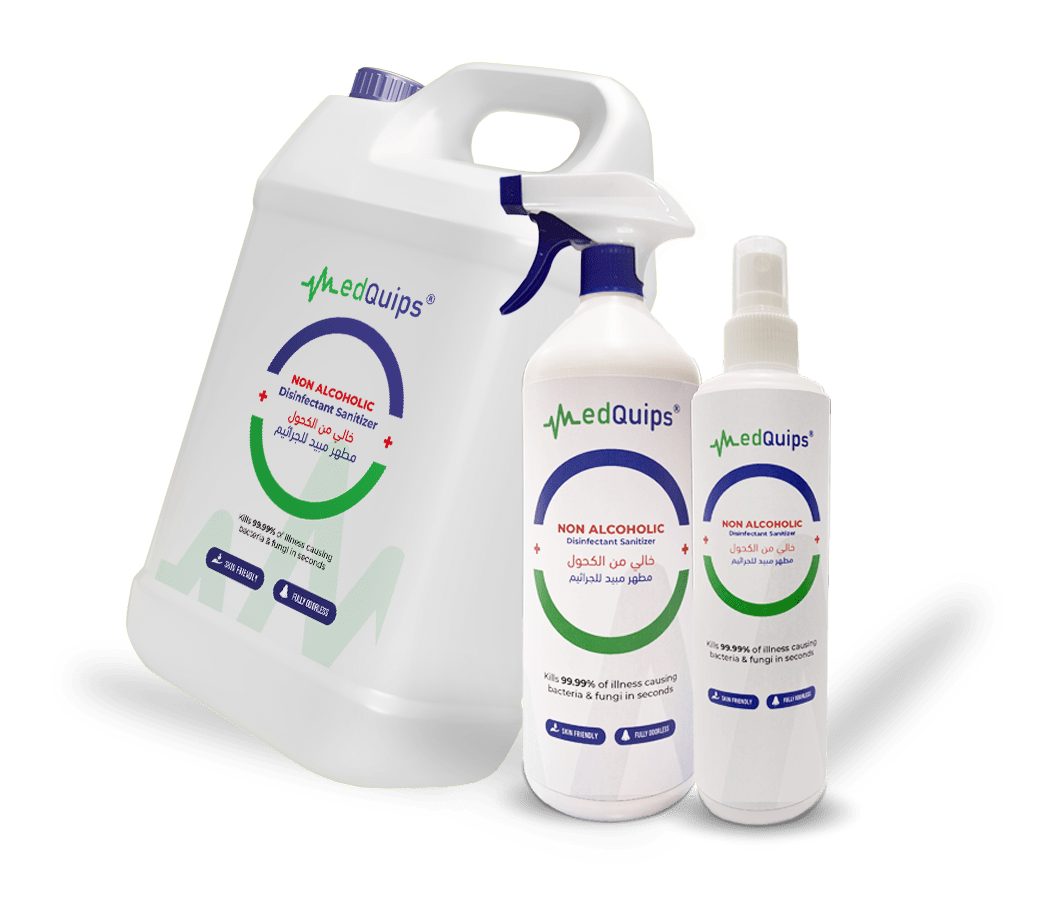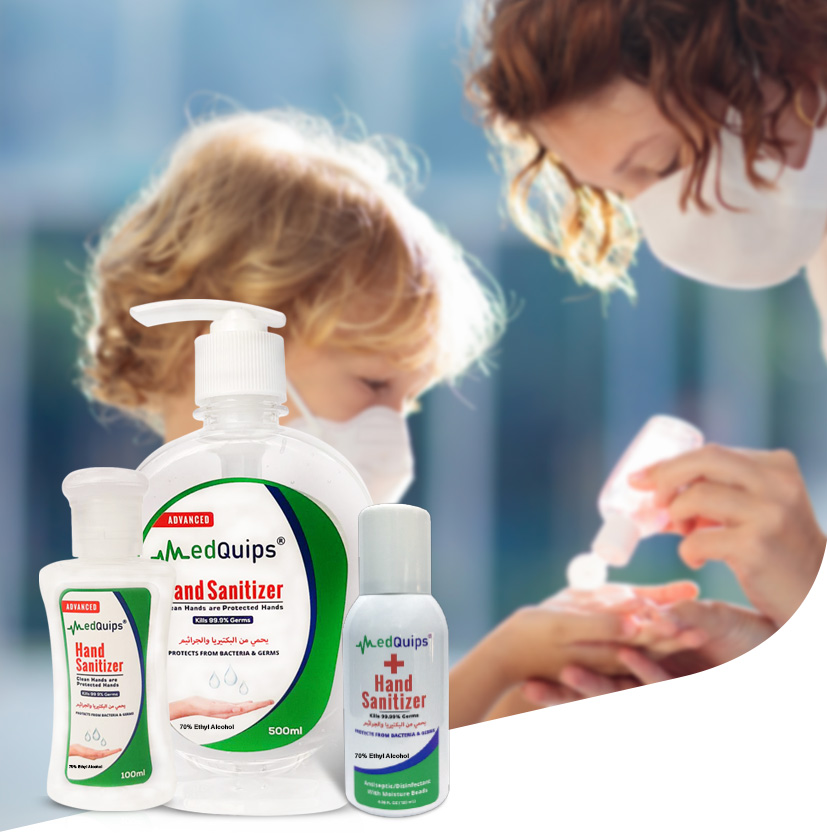 Hand Sanitizer Gel & Spray
MedQuips Hand Sanitizer is an alcohol gel with a mild, pleasant non-residual ingredient for fast, effective and safe cleansing without the use of water or towels. It leaves hands feeling refreshed without a sticky residue, and do not dry hands as much as soaps.
Gel available in: 100ml, 500ml, 5L
Spray available in: 75ml, 120ml
Surface Disinfectant
MedQuips Surface Disinfectant kill 99.9% of the germs, viruses and bacteria your family comes in contact with every day.* Our disinfectants can be used to eliminate germs on commonly touched hard and soft surfaces.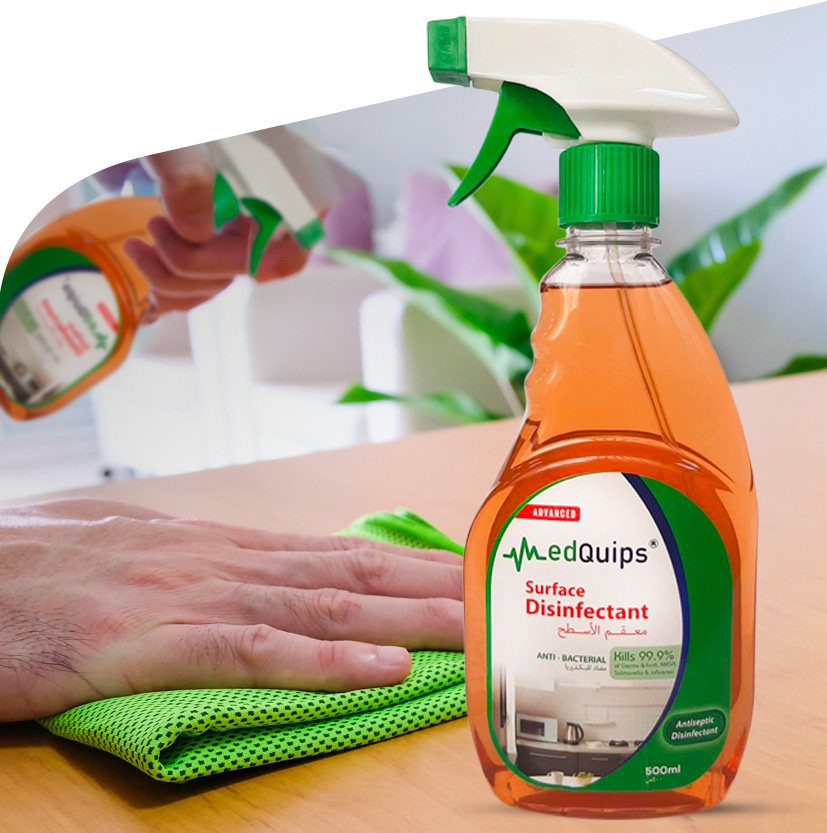 ULV Fogger H05
The H05 is one of the best aerosol ULV foggers currently available, with its water and oil-powered 50 Hz engine kicking out 1400w at 220-230V AC power. Whether you're a property owner or a commercial premises manager/owner, the ULV Fogger H05 allows you to eliminate all crawling and flying pests with ease and a high degree of efficiency.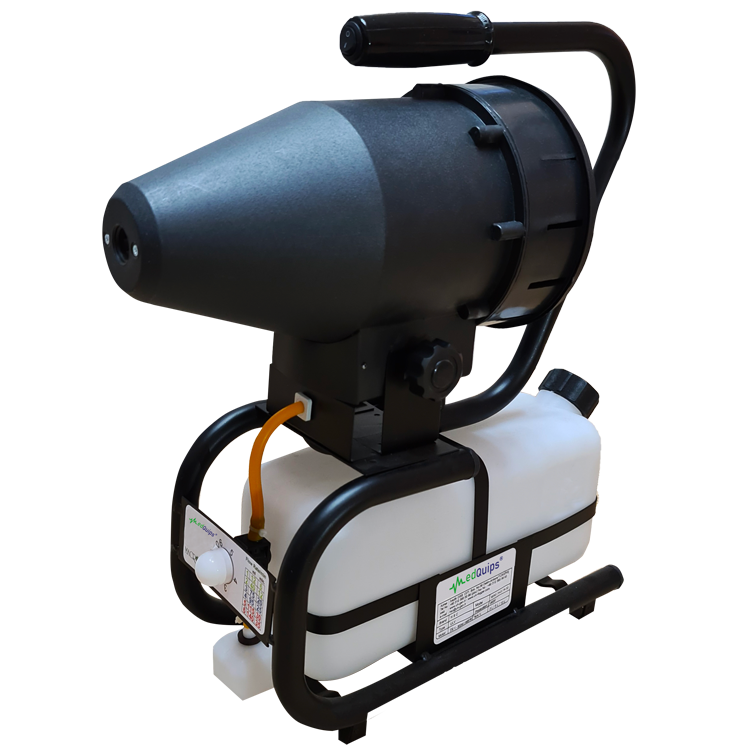 The Most Common Applications Are In The Following Sectors